Gucci Mane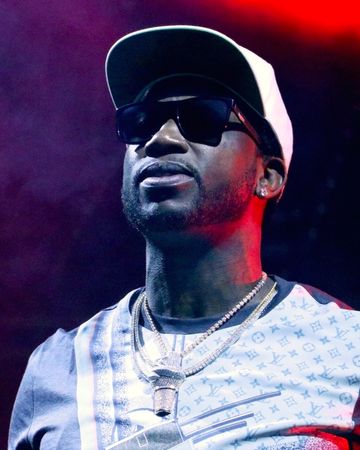 Attribution
Image Credit:
Photographer: Evan Guest
Retouches by BLZ—however, there is no need to credit me for these edits to satisfy the Creative Commons license requirements described below, instead please just credit the original photographer.
(Original photo posted to
Gucci Mane at 515 Alive
. Retouched by uploader (edited the contrast, color balance, and exposure in Photoshop). Cropped.),
CC BY 2.0
Biography
Radric Davis (born February 12, 1980), better known by his stage name Gucci Mane, is an American rapper. He debuted in 2005 with Trap House, followed by Hard to Kill in 2006, Trap-A-Thon, and Back to the Trap House in 2007. In 2009, his second studio album The State vs. Radric Davis was released. The Appeal: Georgia's Most Wanted was released in 2010, and is his highest charting album so far. Gucci Mane has released many other mixtapes and independent albums as well. On May 21, 2013 he released his eighth studio album Trap House III. While serving a six-month jail term for assault in late 2005, Davis was charged with murder, though the charges were later dropped due to a lack of evidence. In 2009, he served a year-long county jail sentence for violating probation for his 2005 aggravated assault conviction.
Trivia